If there is one role that could be said to support the work of the various staff within a hospital or clinic, it would be that of central service technicians. This sterile processing education guide will show you everything you need to know to succeed within the SPD industry.
Known within the medical industry as the "heart of the hospital", sterile processing technicians provide the critical support services that ensure that patients receive the proper care they require in a safe environment.
A central service technician, also known as a sterile processing technician, is responsible for cleaning, disinfecting, storing, and distributing medical supplies so other medical personnel can safely perform their jobs.
Your Journey To Becoming A Certified Sterile Processing Technician
Those considering whether or not a sterile processing job is for them can be coming from a variety of scenarios, from just entering the medical field to wanting to switch to a more profitable career path. However, there is one thing that people in both situations have in common: an enormous amount of pressure and uncertainty regarding your career.
Trying to find your first job or a new one is hard enough, but trying to find your place within the medical field can be daunting. Whether you're just starting out or have years of medical field experience, it's a straightforward process to become a sterile processing technician.
What Is A Sterile Processing Technician?
The role of a sterile processing technician can have any of the following job titles:
Sterile processing and distribution technician (SPD tech)
Central service technician (CST)
Central processing technician (CPT)
Central sterile supply technician (CSS tech)
Certified Sterile Science Technician (CSST)
Sterile processing technicians may operate within any one of four sterile processing departments, which are divided to ensure that the decontamination, storage, and distribution of medical supplies are appropriately performed.
Decontamination
Disassembling and decontaminating surgical instruments and medical devices
Operating and servicing decontamination equipment, including ultrasonic cleaners, automatic washers, and mechanized disinfectants
Methodically inspecting decontaminated medical equipment to ensure sterilization and sanitation
Wearing personal protective equipment to protect against harmful bacteria
Storage
Assembling and packaging of decontaminated instruments
Sterilizing and organizing instrument trays in the appropriate sterilizers
Operating and monitoring sterilization machinery like autoclaves
Recording quantity of sterilized items and other details like autoclave cycle numbers and expiration dates.
Distribution
Stocking crash carts and organizing medical supplies
Rotating and replenishing supplies to ensure supplies do not become outdated
Delivering supplies to their appropriate destinations and collecting used instruments
Why Sterile Processing Technician Is A Great Career Choice
The field of sterile processing is often misunderstood by those who aren't involved in it. Far from being unimportant, sterile technicians protect patients through infection control and the methodical sanitation of surgical instruments.
Play A Vital Role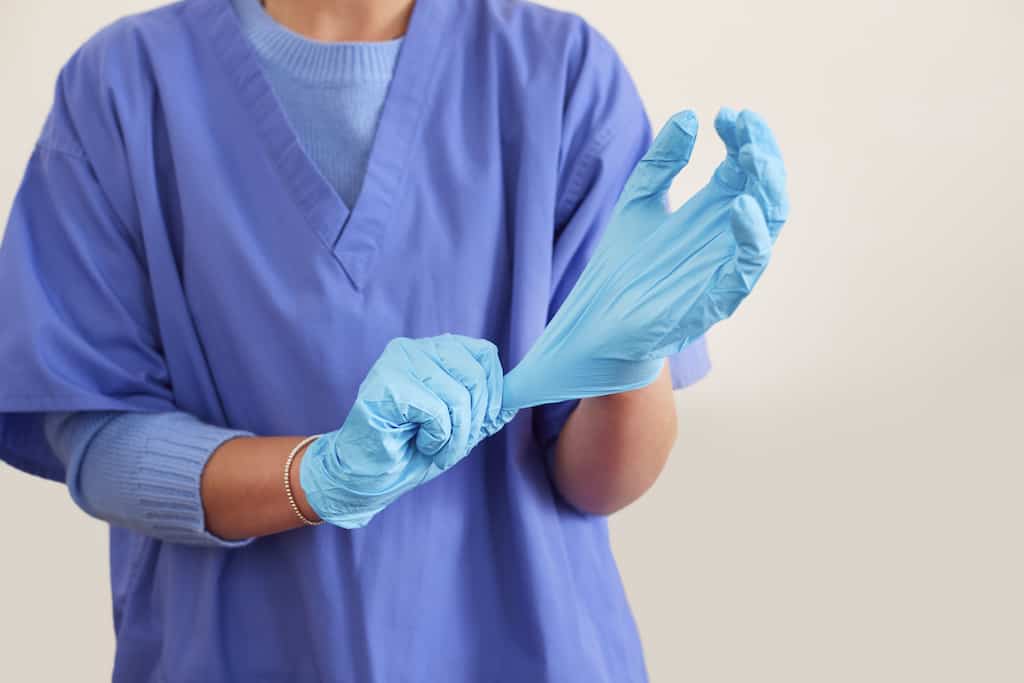 Sterile processing technicians are a vital part of any medical team, from hospitals and clinics to dental offices and surgical centers. Wherever there are patients, SPD techs play an essential role in ensuring proper care.
The CDC guidelines regarding sterile processing procedures apply to physical facilities, cleaning, packaging, loading, storage, and monitoring. Central sterile technicians are vital in ensuring CDC sterilization guidelines are followed.
Central sterile technicians ensure that physicians and surgeons are able to provide treatments and care for patients without compromising their patients' safety or health.
Jumpstart Your Career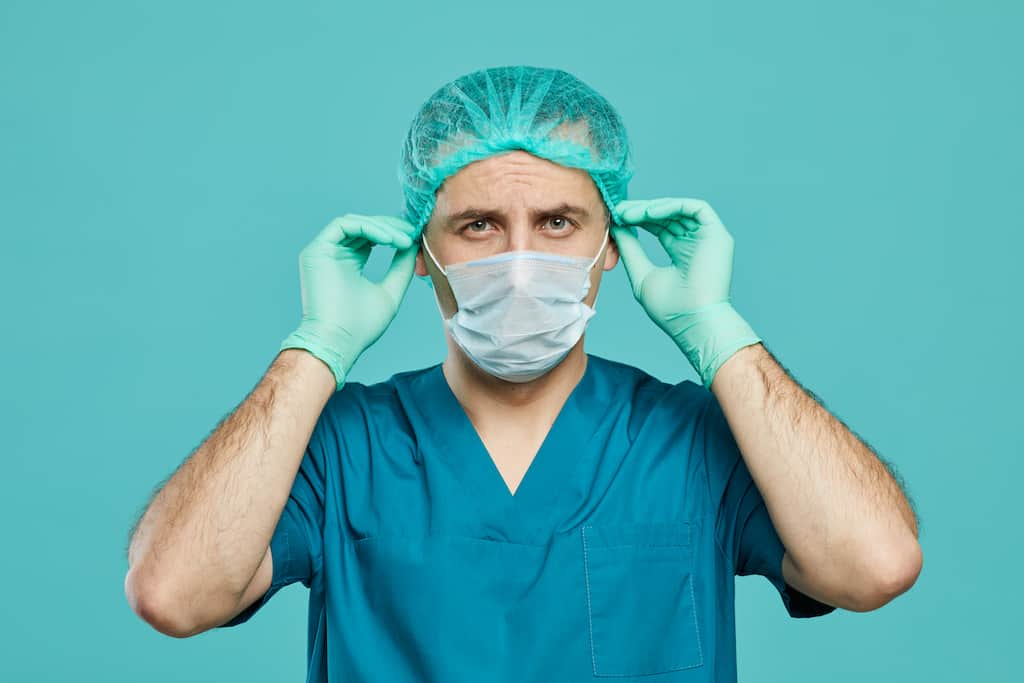 If you're interested in a career within the medical community, becoming a central sterile processing tech is a great first step! The experience you gain as an SPD tech is invaluable on your resume as you apply for other positions in the future, whether it's a surgical tech or registered nurse.
Make A Difference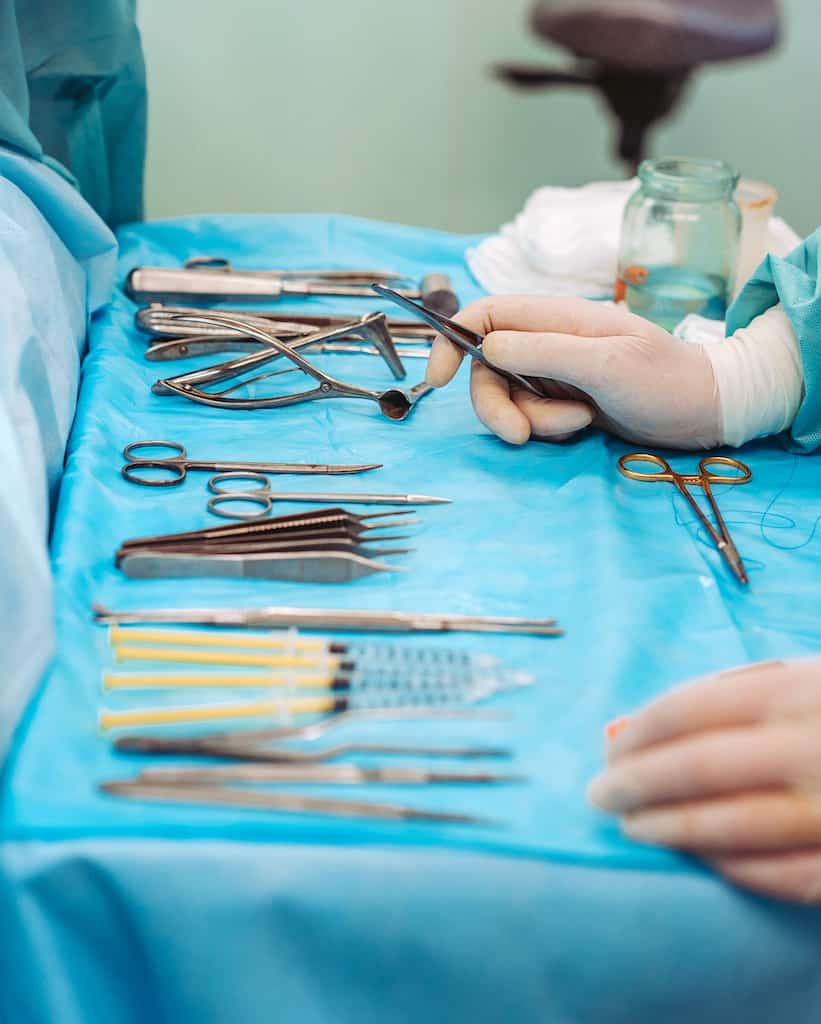 By ensuring surgical instruments and medical facilities are sanitary, sterile processing techs ensure infection control and that patients are safe. The work of sterile processing techs directly supports the work of other members of the medical team within a hospital or clinic. Sterile technicians, also referred to as central sterile technicians, prevent contamination and the spread of disease through their work in sanitizing surgical instruments and facilities.
Travel & Roam
After gaining experience as a sterile processing tech, most SPD techs are able to travel, a position known as traveling sterile processing tech. You'll be able to explore new places while providing the decontamination and sterilization that medical teams require to keep patients safe from infection.
The 5 Steps To Become Certified As A Sterile Processing Technician
Find an SPD training program
Prepare for the SPD certification exam
Get hands-on experience
Apply for your sterile processing job
Invest in continuing education
The role of an SPD technician is a vital one, and you can be sure that every day will present its own challenges to prevent the days from blending together in a blur. By ensuring that other medical teams can properly care for and treat patients, SPD techs serve as the unsung heroes of patient care.
You can read more about starting out in the sterile processing industry here: Getting Started in Sterile Processing
So, are you ready to learn more about a career in sterile processing?
Let's dive into how you can find a rewarding career within the field of sterile processing and distribution…
1. Find a great sterile processing training program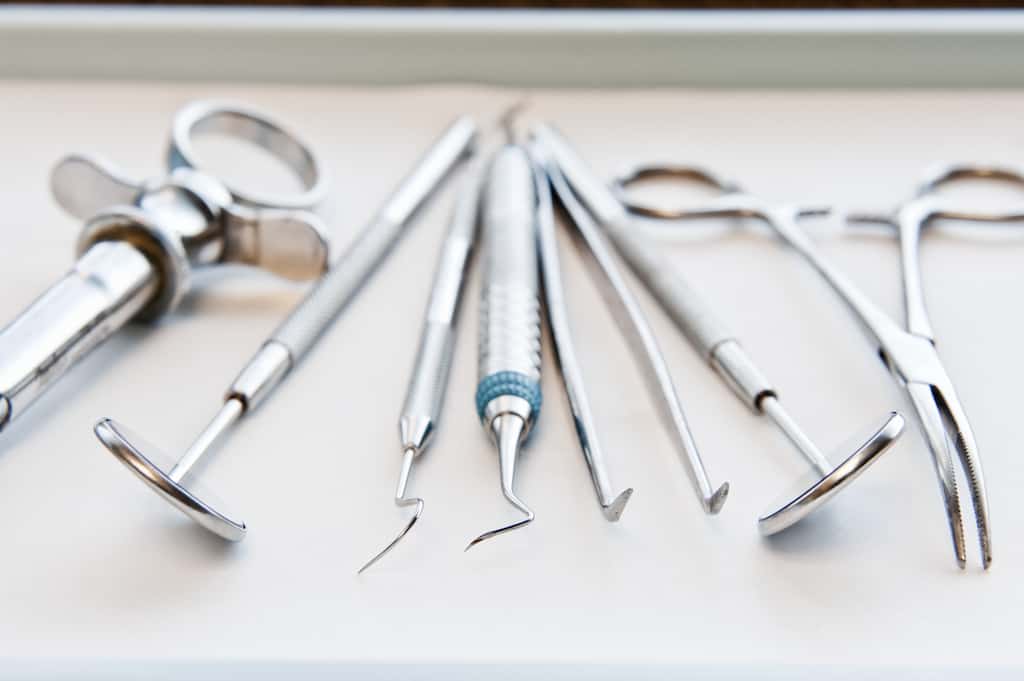 The first step you'll take on your path toward an SPD job is finding a training program. It's important to note that there are two main certifying organizations within sterile processing, the International Association of Healthcare Central Service Material Management (IAHCSMM) and the Certification Board For Sterile Processing & Distribution.
CRCST Certification Program (IAHCSMM)
Started in 1958 by Mary Helen Anderson, IAHCSMM has spent the last five decades providing its members with the training, certification, continuing education they need to ensure excellent customer service and patient care. IAHCSMM's certification programs currently include five options, but new central sterile technicians should enroll in the CRCST program.
The Certified Registered Central Service Technician (CRCST) is an introductory course for those who are getting started as central sterile professionals. The emphasis of this course is to certify those individuals who possess the experience, knowledge, and skills needed as a central service technician. You can learn more here.
CSPDT Certification Program (CBSPD)
Since being founded in 1988, the Certification Board For Sterile Processing & Distribution (CBSPD) has certified over 31,000 CS technicians throughout the world. Its mission is to ensure safe and effective patient care by educating, certifying, and re-certifying individuals who demonstrate the necessary knowledge, skills, and commitment to patient care that is required of central sterile technicians.
The CBSPD's introductory certification course that's intended to certify that technicians as competent and capable of performing the duties of a central sterile technician. You can learn more about the CBSPD's introductory course here.
IAHCSMM or CBSPD: Is there really a difference?
Newcomers to the SPD industry are often confused by which certification program they should enroll in, IAHCSMM or CBSPD. Despite what many people think and say online, both CRCST and CSPDT certifications are valid throughout the United States and there is no evidence that hiring managers are partial to a particular certification.
The reason why hiring managers are not biased toward one certification or another is that they understand that both of these sterile processing certifications have rigorous requirements. To pass the CRCST or CSPDT exam, you'll need a passing score of at least 70%. The exams are not identical but do contain similar information.
2. Prepare for the SPD certification exam
Once you've chosen a certification program, it's time to prepare to take your CRCST or CBSPD exam. It's absolutely critical that you prepare for the CRCST exam or CBSPD exam, whichever certification program you enrolled in.
There are two main options available to you as to how you want to prepare for your certification exam:
enrolling in an SPD training school
choosing a self-study SPD course
Either option will work fine in preparing you for the SPD exam, but it's important to know beforehand about each option so you can make the best choice.
Option 1: Enroll in an SPD technician school
A sterile processing school (may also be called CS training school) will provide you with a classroom setting in which a knowledgeable instructor provides study materials, organizes study groups, and overall supports your education process. This is the more expensive option for preparing to take the CRCST exam.
As you look for sterile processing technicians within your area, you'll want to note that schools can call sterile processing technician courses by different names. Here are several common alternative names for sterile processing technicians:
Certified Registered Central Service Technician
Sterilization Technician
Medical Equipment Preparer
Sterile Processing and Distribution Technician
There are numerous considerations to take into account as you look for a good sterile processing school. If you'd like to learn more, read my article on how to find the best technician school for your needs.
If you are interested in enrolling in a sterile processing technician training school, check out CBSPD's growing list of SPD courses throughout the offering in-person options
Option 2: Enroll In A Self-Study SPD Course
Many newcomers to sterile processing often don't realize that there are options other than sterile processing technician schools. Whether you're concerned about your budget or simply prefer to control your exam preparation process, it's definitely worth checking out the various online study options available to you.
Self-study courses are a much cheaper route than enrollment into an SPD tech school, but they do require you to take responsibility for your study time management and learning the materials.
Here are self-study SPD courses you can use to prepare for the CRCST exam or CSPDT exam:
CST Certification Preparation Courses
A Quick Note On How To Avoid Unnecessary SPD Course Costs
Although many SPD tech courses will offer numerous add-ons and supplemental materials, it's worth knowing that the core elements to prioritize are passing the certification exam and obtaining 400 hours of hands-on experience (IAHCSMM only, CBSPD does not have this requirement). Please note that obtaining these two items should never cost you more than $2000 in total.
If your ultimate career goal is something other than sterile processing, like becoming a nurse, you can take additional courses through an accredited college program. These will cost you more, but it can be worth it since this college credit can be applied to your desired program.
3. Gain hands-on experience (CRCST only)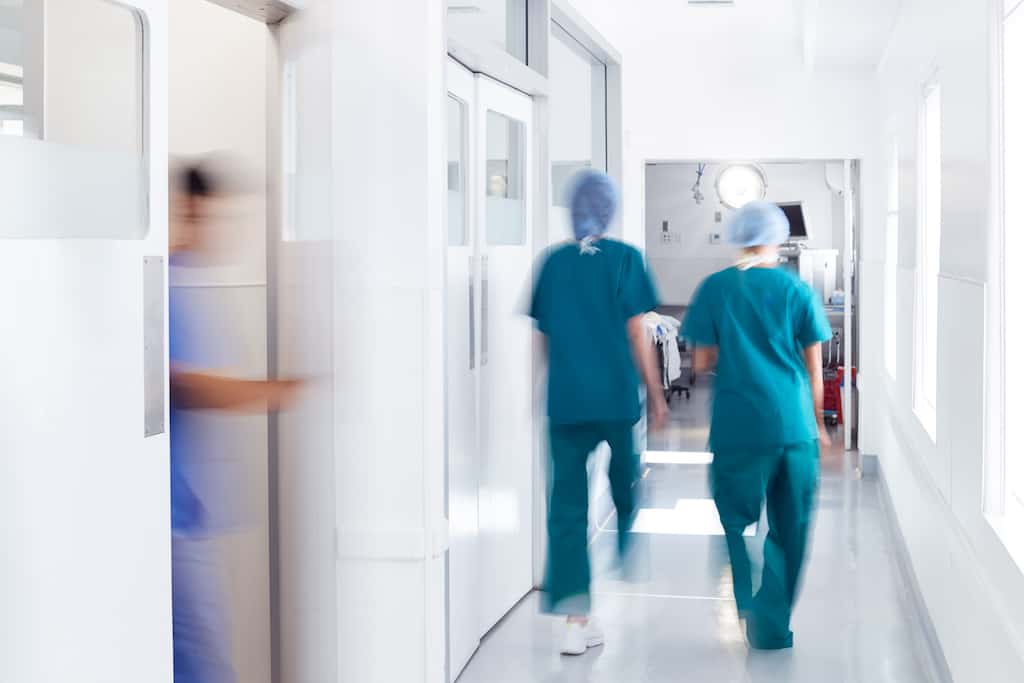 To become certified through IAHCSMM, you will need to complete 400 hours of hands-on training, in addition to completing the CRCST exam with a score of 70% or higher. The SPD tech certification process through CBSPD does not require any hands-on work, only a score of 70% or higher on the CSPDT exam.
Although the IAHCSMM's central office does not provide internship or placement opportunities for fulfilling the required 400 hours of practical training, you can contact the nearest IAHCSMM local chapter nearest you. They may be able to offer guidance or connect you with other CS technicians in your area who've found local internship opportunities.
You can find a list of IAHCSMM's local chapters here.
If you live in California, here are links to California's IAHCSMM chapters:
4. Apply for your SPD job
After you're certified as a sterile processing technician, the next thing to do is find a job. This is the part where many newcomers get frustrated and discouraged, but there are some tips and best practices to make the job hunt easier and more successful.
Tip 1: Remember your ultimate career destination
Many people in central sterile positions, though not all, are working toward another position within the medical field, such as a nurse. As you start hunting for central sterile jobs, keep your ultimate career goals in mind. Being mindful of your overarching destination will help you selectively apply to jobs that help you advance your career in the long-term, as well as the short-term.
Tip 2: Know the alternative titles for central sterile jobs
Central sterile jobs go by different names, depending on the hospital or clinic hiring for the position. Knowing about these alternative names and titles can prevent confusion as you scour job postings on websites like Indeed or Monster.
Popular Job Titles Related To SPD Jobs
Here are some common aliases that central sterile positions can be found under on job boards:
SPD Technician
SPD Tech
Central Sterile Processing Technician
Lead Sterile Processing Technician
SPD Manager
Sterile Processing Technician (SPD)
Sterile Processing Technician II
Tip 3: Join your local chapter
Joining your local chapter of either IAHCSMM or CBSPD is one of the best ways to get in touch with available sterile processing positions in your area. Here in California, we have the Central California Chapter of IAHCSMM, where we maintain a database of sterile processing and distribution managers throughout Central California. Oftentimes, many of these managers don't even post available positions online because they have a consistent pipeline of candidates available through the Chapter.
Read more here: Sterile Processing Jobs: Where to Look and How to Find Them
Tip 4: Create an outstanding cover letter
Often, those seeking jobs in central sterile processing make the mistake of only sending a resume with their job application. However, a resume alone is very impersonal, serving only as a record of your job history, relevant experience, and any professional references. A cover letter, on the other hand, lets you speak directly (and authentically) to the hiring manager about why you're a good fit for that specific role.
What should go in an SPD technician cover letter?
This is a common question among those applying for their first SPD technician job. The basic elements of a good cover letter for a sterile processing position include:
Your name and contact information
The name and title of the hiring manager
The date that you're completing the cover letter
A professional greeting to the hiring manager
Details about why you're interested in the position
Your name at the bottom
While it's best to create a general template for your cover letter, remember to personalize it to every place you apply. Based on my experience as a hiring manager, if I see a cover letter that looks too "scripted" or generalized, I know they didn't really put any effort into the application process.
Being a sterile processing technician is about details. This means that, as you're applying for central sterile processing jobs, you need to make sure that you pay attention to the details. A proper level of detail-orientedness will make a positive impression on the hiring managers who see your job application and cover letter.
Read more here: Sterile Processing Technician Cover Letter: Tips & Examples
Tip 5: Get ready for your interview

Hooray, you've found a job! Now, comes an interview and the jitters and nervousness that come with it. But you don't have to be intimidated or anxious about it, even if it's your first interview for a sterile processing job. Here are some tips to help you successfully pass your SPD interview:
Research the role: Studying the role of sterile processing is a great idea, especially because sterile processing is not an especially common career choice. Before your interview, look at the duties and responsibilities for the position you're interviewing for, and think about any relevant experience with those tasks or roles.
Dress professionally: In general, business-casual is best for most interviews. Slacks, skirts and dresses, and polo shirts are recommended, while shorts and t-shirts should be avoided.
Be confident & enthusiastic: When it comes to describing your experience within sterile processing and distribution, it's best to be confident in what you know. At the same time, however, avoid bad mouthing others and discuss any failures in terms of what you learned from them.
Send a thank-you note: One best practice for sterile processing interviews is to follow up all interviews with a thank-you note. This will help the job managers who interviewed you remember you as they peruse job applications.
Read more here: Sterile Processing Job Interview Questions & Answers
Salary Considerations For Sterile Processing Technician Jobs
Salary is a consideration that's brought up many times by newcomers to the sterile processing industry. According to the U.S Bureau of Labor Statistics, sterile processing jobs (referred to as "medical equipment preparers") have an hourly range of $12.19 and $25.64, with a median wage of $17.42.
This salary information is a good ballpark estimate of the salary levels in your area, but there are several factors to consider regarding your salary as a sterile processing technician, including:
Location of the job
Your level of certification
Type of facility
Read more here: Sterile Processing Technician Salary: Examples and Considerations
5. Invest In Your Sterile Processing Education
Success as an SPD technician depends on your willingness to grow and learn more about the medical industry, specifically the SPD industry. My own years of experience within the sterile processing field have shown me first-hand how hectic and busy the life of a central sterile technician can be, even without taking courses or staying current on the latest.
Although continuing education can be a chore for any SPD technician, it's absolutely essential to your ultimate career success and professional advancement. To help you, here are some best places to help you stay up-to-date on the sterile processing industry, despite a hectic schedule.